Dear Brothers,


The month of November is traditionally a time in which Catholics remember those who have died. The end of November is the end of the Liturgical Year with a new year starting the First Sunday of Advent. The Bible tells us that, "it is therefore a holy and wholesome thought to pray for the dead, that they may be loosed from sins".
In the month of November, the Catholic Church urges us to spend time in prayer for those who have gone before us. Prayers offered for the departed have a purpose… to pray for the repose of their souls, to comfort the living, and to remind us of our own mortality. For this reason, memorial services have an air of penitence about them. On Sunday, November 6th we will have our Quarterly Communion at 9:00 A.M. at St. Jude's church followed by a Memorial Service at the KofC Hall for our departed brothers.
Remember our Veterans, both living and deceased, this month. Mark your calendars for our Turkey Raffle, Saturday, November 19th at 6:00 P.M. in the hall. Consider bringing a donation for Birthright of Lorain County and the St. Mary's Food Pantry.
May you have a blessed Thanksgiving. Enjoy time with family and friends.


Respectfully,
Joe Kelling






















 





 
Http://KofCElyria.com
Visit us on FACEBOOK.COM too!


Hours:
Effective March 1st, 2021
Monday to Thursday 4 P.M. to 10 P.M.
Friday & Saturday 4 P.M. to 11 P.M.
Last call is the time the bar closes!
Club Hours are at the discretion of the bartender and occupancy.
November 2022
Elyria Council #774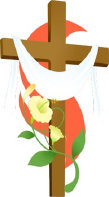 Grand Knight's Column
118 Kipling Street
Elyria, Ohio 44035
Phone: (440) 322-5628