Happy New Year Brother Knights!! Let's be done with 2020 and move on! God never gives us more than we can handle and 2020 is proof. We ended the year on an upswing. (despite the loss to Clemson in the ACC title game). Our "Needy Family Christmas " drive netted $6500 in donations which was enough to help 11 Elyria families enjoy the Christmas holiday. With the help of the school principals and my second grade teacher wife, we were able to identify school families in need. The expressions on their faces and the tears in their eyes proved to me that giving truly is better than receiving. A huge Thank You to all who donated. We had donations as small as $5 and as large as $500. Nearly one-third of our members made a donation. We should all be proud of our efforts to help. Our canned food drive was also a huge success. Thank You to Brothers Wade Pinter and Jay Horwedel for heading up that collection. Two deliveries were made to the Elyria Hospitality House.
Since the MIchigan/ Ohio State game was cancelled, we switched our squares board to the Big Ten Championship game. The board was completely sold out. A big Thank You to my wife Stephanie who took to social media and sold 35 squares herself. Congrats to to our $500 halftime winner Dan Reaser and our $1,000 Final score winner Matt McGuire. I'm told that dues notices are in the mail. The USPS is having a hard time keeping up with the loads of mail so it could take a while. However, they've been known to deliver a couple million ballots in just a few short hours so anything is possible!!!! Dues remain $42 and your wife can become a member for only $10.
I hope you all enjoyed the annual celebration of the birth of our Lord. May you all find his peace in the New Year.

God Bless and Go Irish!














 




 
Http://KofCElyria.com
Visit us on FACEBOOK.COM too!


Hours:
Effective January 2nd
Monday to Saturday 4 P.M. to 10 P.M.
Club Hours are at the discretion of the bartender and occupancy.
January 2021
Elyria Council #774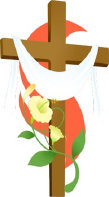 Grand Knight's Column
Matt St. Marie, Grand Knight
118 Kipling Street
Elyria, Ohio 44035
Phone: (440) 322-5628