Contact Us
Logo
Officers
Grand Knight
Matt St. Marie
Deputy Grand Knight
Wade Pinter
Financial Secretary
John Jurco
Chancellor
David Blevins
Treasurer
Michael J Elbert Sr.
Recorder
Joe Kelling
Chaplin
Father Charlie T. Diedrick
Advocates
Tom Pierce
Chuck Anthony
Warden
Tom Hoover
Lector
Michael Baran
Trustees
Joel D. Fritz ~ 3rd Year
Rick Neediest ~ 2nd Year
Jay Horwedel ~ 1st Year
Inside Guards
Albert Koviak
David Conrad
Outside Guards
Greg Decker
Robbie Ziegrie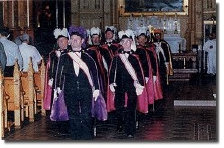 Our Mission
We are Catholic Men building a bridge back to faith. There is so much good and necessary work to be done in this world, and that's what the Knights do every day.
Our goal is to help men, their families and their parishes grow closer to Christ. Through our programs and resources, we provide opportunities to live and spread the Catholic Faith.
Our Faith
If you have an e-mail address, please let John Jurco know so we can ensure you receive the 774 newsletter each month!
Knightline Newsletter